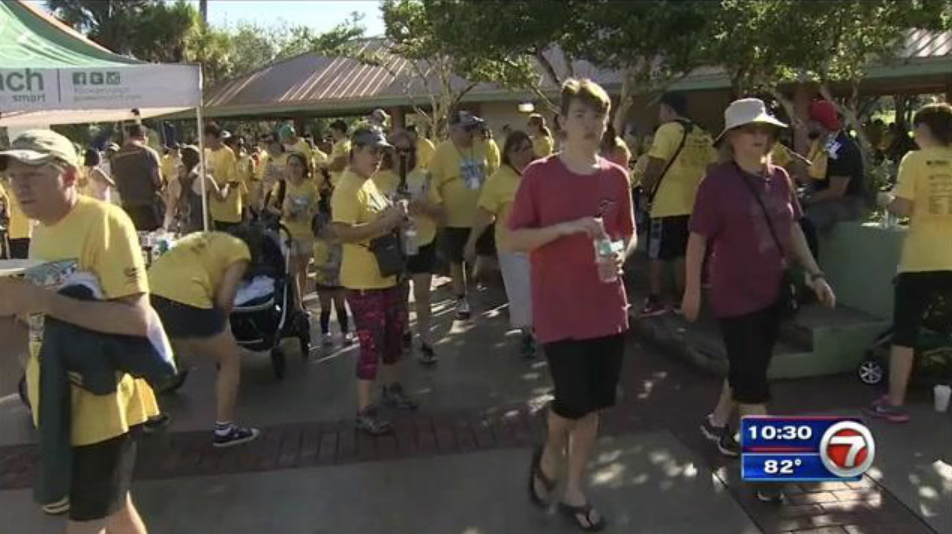 Walk to raise Down syndrome awareness held in Sunrise
SUNRISE, FLA. (WSVN) – A walk aiming to raise awareness of Down syndrome sent hundreds to Sunrise, Sunday morning.
The Buddy Walk took place at Markham Park in observance of Down Syndrome Awareness Month.
Organizers said it's a great event for families. "This is our way of raising funds locally and nationally, and to celebrate all of our children and all of their successes," said Diane De Braga, executive director of Buddy Walk. "[It allows] families to meet, get to know one another and network, and not feel you're alone."
Established in 1995, Buddy Walks around the country raise millions of dollars each year for Down syndrome services.
Copyright 2017 Sunbeam Television Corp. All rights reserved. This material may not be published, broadcast, rewritten or redistributed.