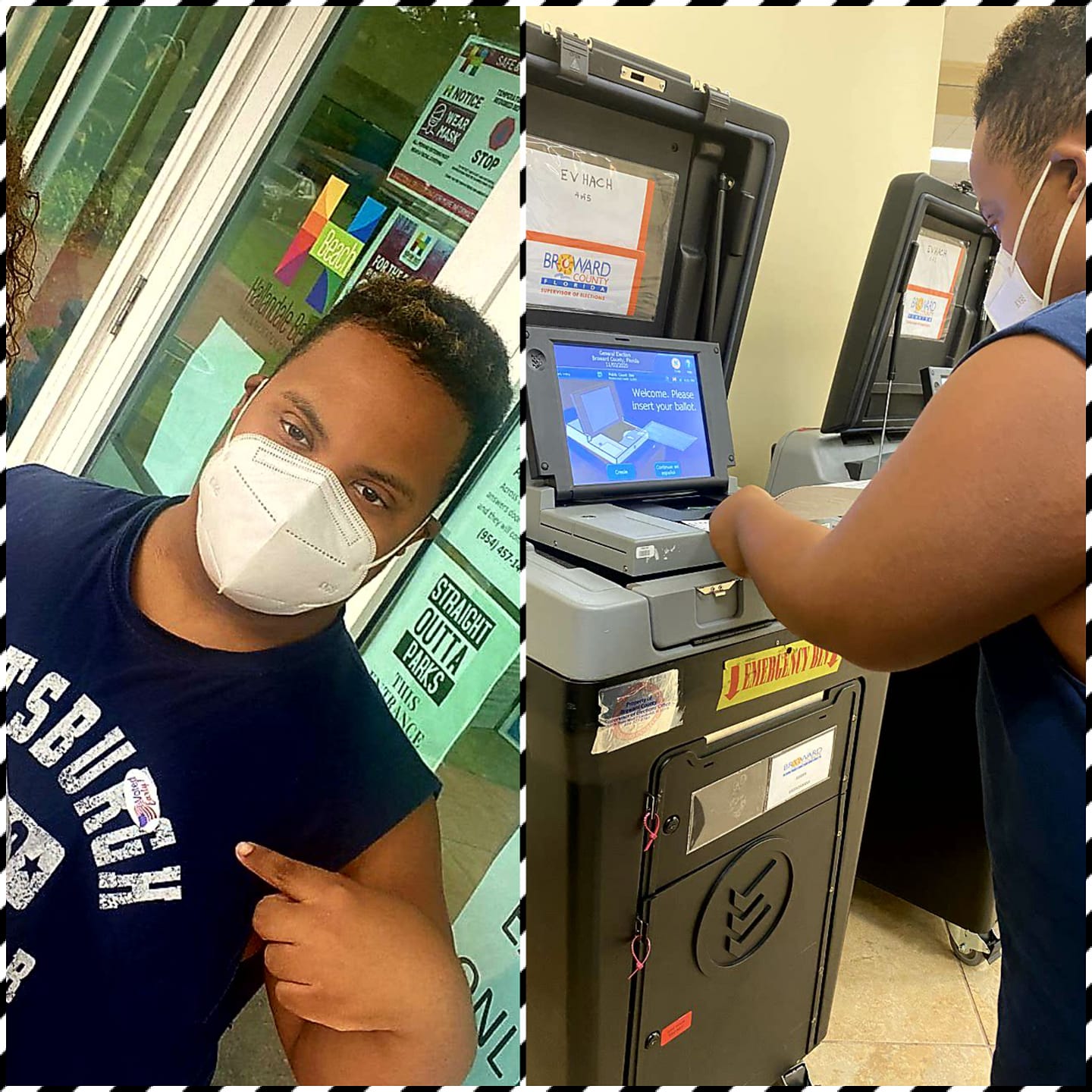 Day 31 of October National Down Syndrome Awareness Month! We are celebrating people with Down syndrome by sharing our local individuals with Down syndrome every day this month with their stories. Help spread awareness, acceptance, and meaningful inclusion in schools and community!
Kysean was so excited, he was able to vote. He turned 18 on June 20, 2020. We registered him right a way so that he could vote. Everyday he was checking the mailbox for his voters card. Kysean was so excited when he received voters card. He was showing his voters card to all of the family and friends. He went as far as vocing his concerns that if you don't vote no changes will be made.
This is from his teacher "Patrice Wilson":
Kysean is the self-proclaimed "King of Hallandale High School". He is a member of Hallandale's Best Buddies program. Kysean can often be seen lending a helping hand to his peers and staff. He is very welcoming and friendly to new students and likes to ease their fears about being in a new environment. He is the life of any party and is often leading dance battles during lunch and socializing with all students. Kysean has become an integral part of the school's coffee shop. He greet customers (mainly staff) and can be counted on to secure tips. Kysean is very positive and inspirational to all he encounters.
Yoli Garcia-Thompson