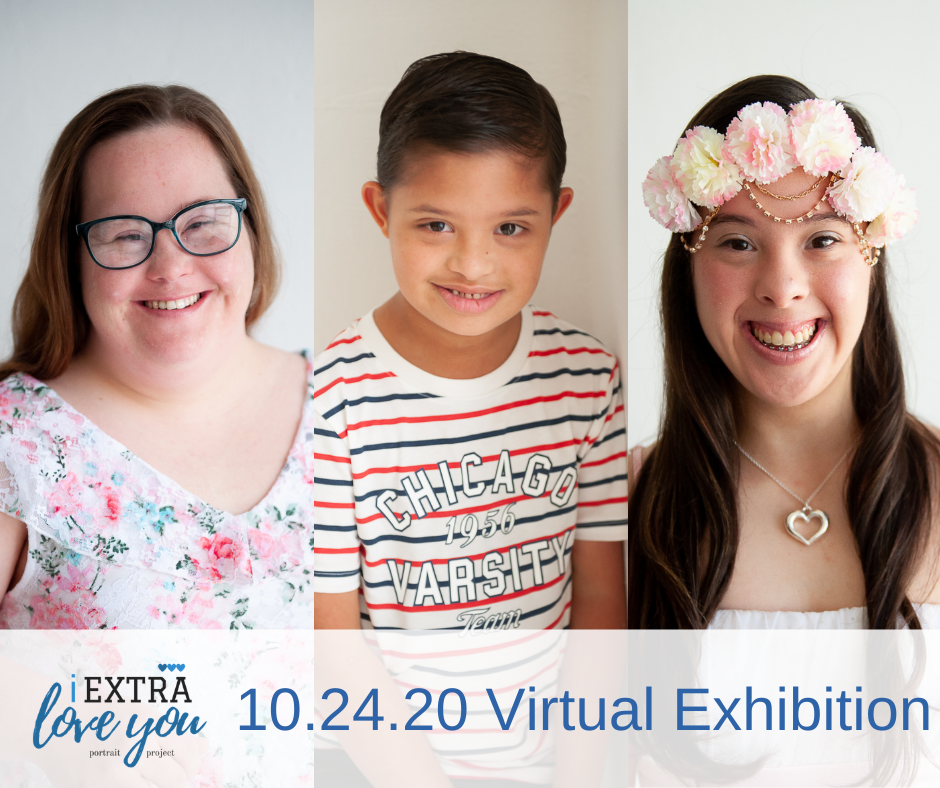 Hi everyone! Happy Down syndrome awareness month 
Due to Covid-19 we had to postpone our i EXTRA love you exhibition in March, I was hoping we could meet in person and celebrate in October but we are unable to.
This year is all about adapting! I am happy to share that the 2020 portraits will be shared during a virtual exhibition on October 24th at 11am.  i EXTRA love you Virtual Exhibition will be hosted on Zoom this year and I hope everyone can join!
I kindly ask that guests make a $5 donation to Broward Gold Coast Down Syndrome Org.  The i EXTRA love you portrait project was born at Broward Gold Coast and due to the cancellation of this years walk, they need our support
Registration and Zoom link will be available soon!
With love,
Daniela